Jennifer JL Jones Debuts New Paintings from the Sojourn Series
10/9/2021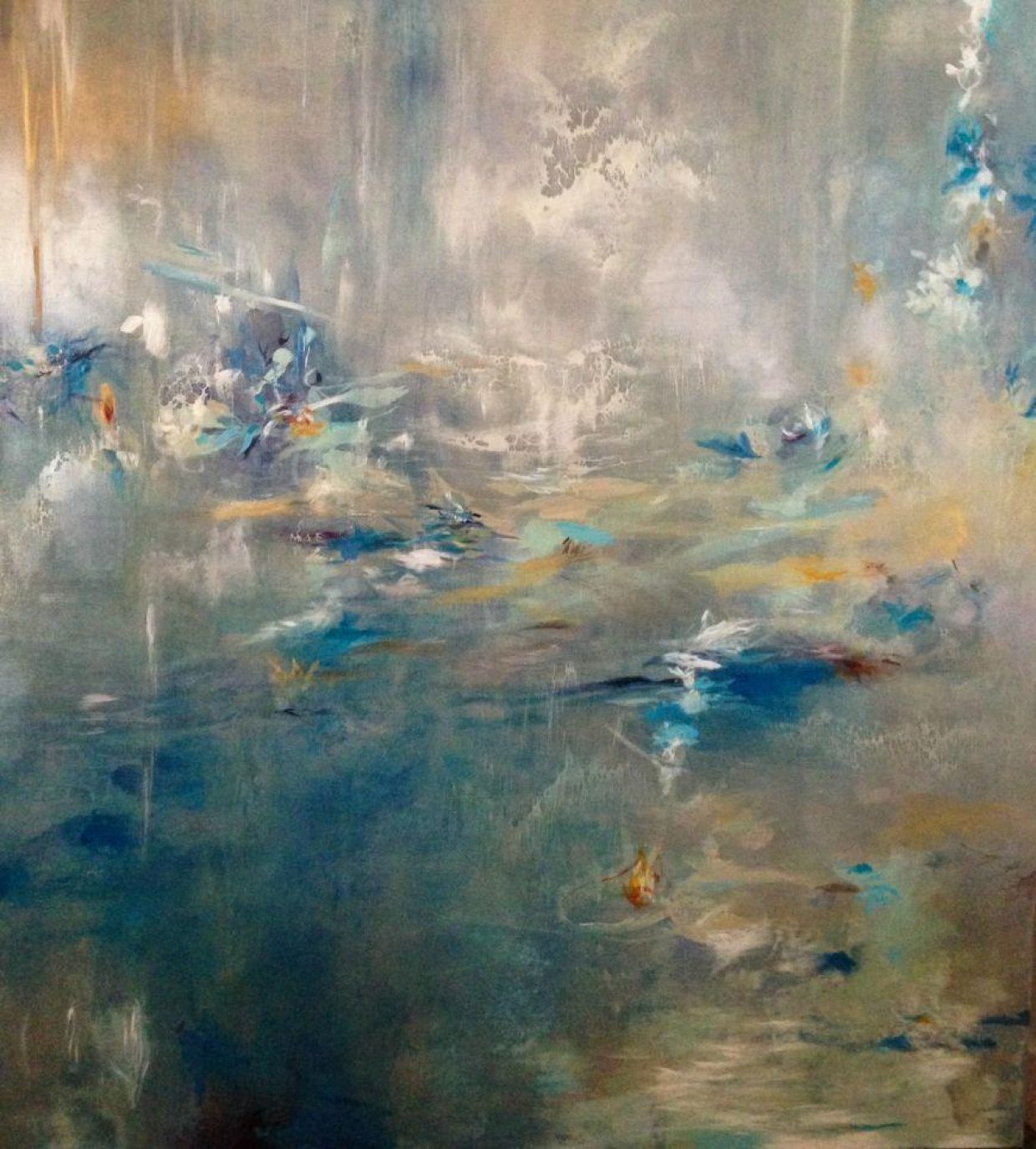 Stellers Gallery at Ponte Vedra is pleased to present new work by Jennifer JL Jones from her latest series, "Sojourn." Eighteen new paintings, including Between Sea and Sky (pictured above), will go on display on October 18th for the opening reception of Synergy, the upcoming group exhibition celebrating 12 wonderful years at our Ponte Vedra location.
The energy behind the Sojourn series originates from the Jones' passion for travel and evolves from the grace found in her collective inspirations. With each new journey, a new invisible thread is sewn - and the paintings themselves become the actual adventures. Jones states, "Over the past few years, I've been traveling a great deal... and I've found myself noticing certain kinds of dramatic weather patterns. For example, much needed rain will pour down and feed an entire wild garden, causing it to burst with new life. When watching these natural phenomenon, something in me clicks and I find my inner growth mirroring this physical manifestation of growth. This is the open feeling I have when I am traveling, and that is the kind of mindset I employ when I create each new piece. I'm just as excited as all of the potential viewers to see where these paintings lead. This journey is ongoing and open-ended, which brings a great sense of calm and renewed energy to my life and to my paintings."
Please join us in welcoming Jennifer JL Jones to Ponte Vedra Beach, FL at our Opening Artists Reception Friday, October 18th from 6-9 PM.