Step-by-Step Guide to Hanging Art
11/8/2021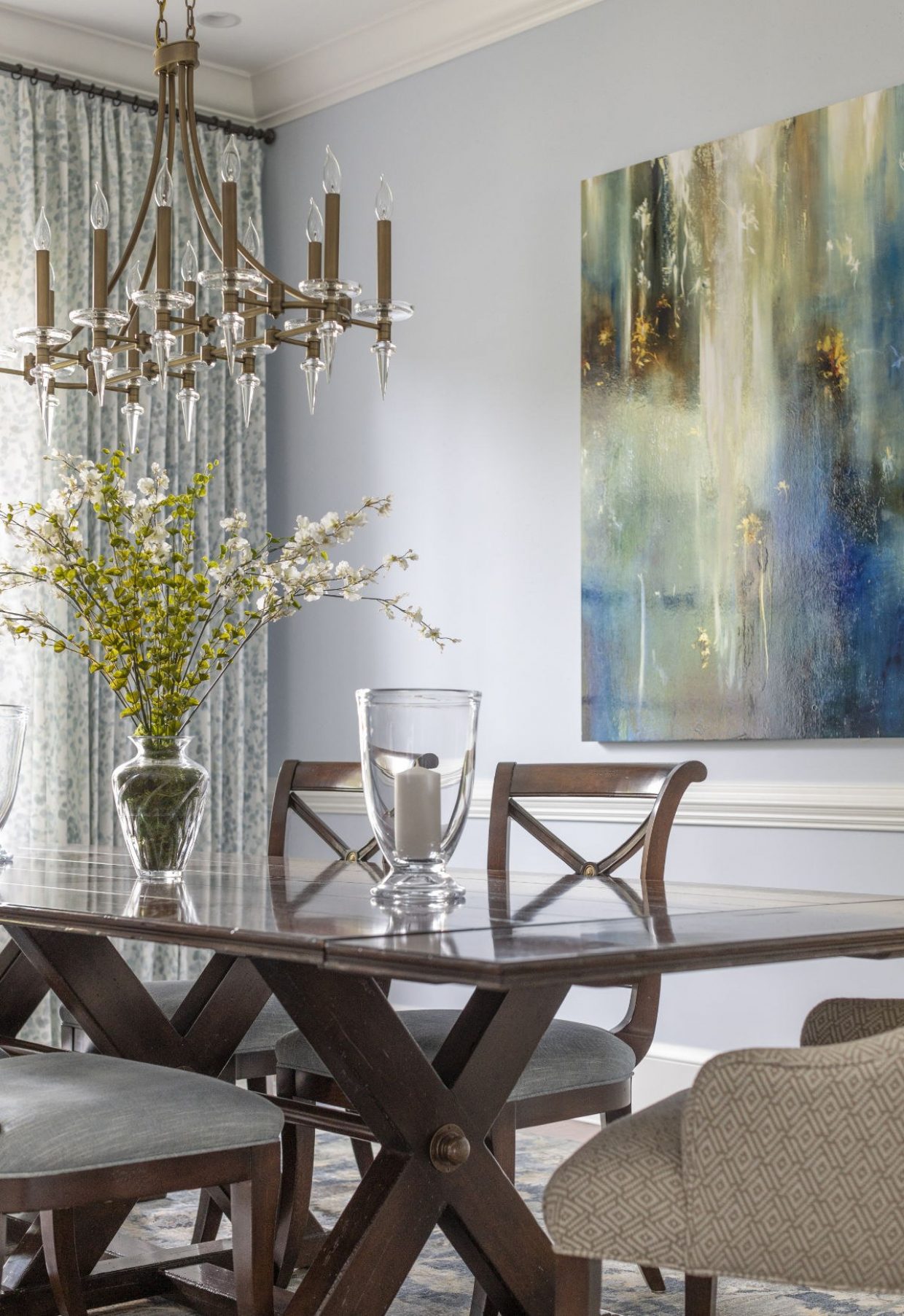 Hanging art properly is a must if you want to take full advantage of your investment. In this step-by-step guide we will teach you how to properly place and hang art.
Measure the distance between the wire at full tension (B) and the top of the frame (A). See image below.
Measure the height of your frame (C) and divide the result in half.
From the floor, measure up the wall to 58" (average eye-level) and make a pencil mark.
From the mark, measure upward the distance recorded in step 2 and make a second light pencil mark (E).
From this mark, measure downward the distance recorded in step 1 (D).
Place nail and hanger here. Make sure that the bottom of your hanger is resting on the line when you hammer your nail in, rather than the nail point. This is where your wire will rest (on the crook of the hanger).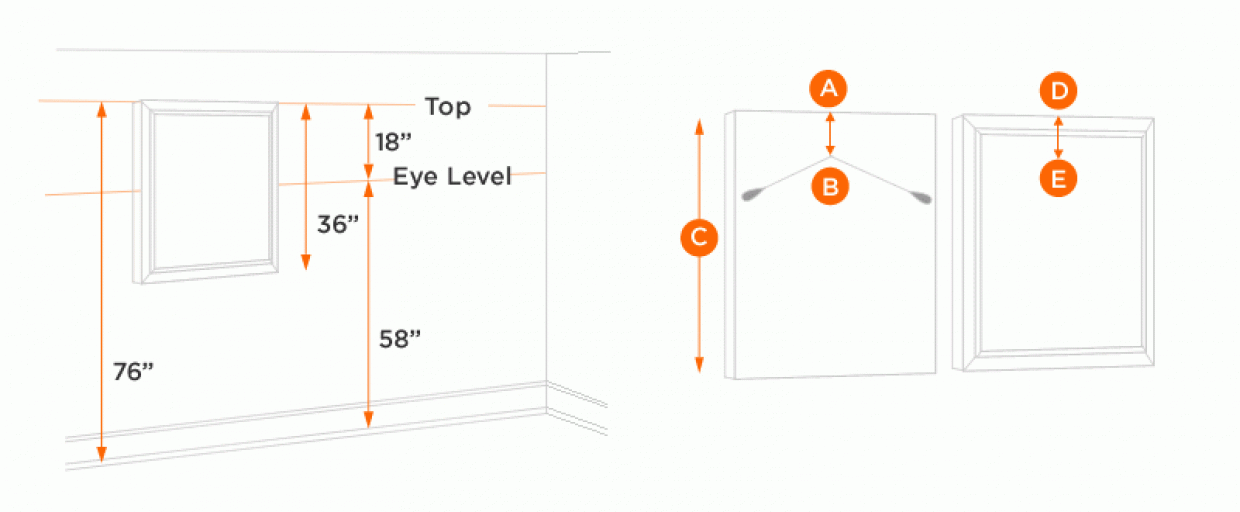 If you are Hanging a rather heavy piece make sure you use the right hangers. Most standard hangers come in sizes that hold pounds of 5,10,50 & 100 pounds of weight.
On larger pieces, you should use 2 hangers instead of one to ensure stability. When you measure the distance from the bottom of your frame to your wire tension, you will want to spread the wire out to two different points where wire will rest on hangers. Measure that horizontal distance in order to place hangers horizontally, and then from that point of tension, measure from the bottom of the picture to that tension to get your height.
Other Tips and Techniques to Hanging Art
There are other ways of hanging than just getting to "eye level". Most people like to use their judgment on where they would like the art to be placed, as far as the height off of a mantle, above a couch, in a stairwell, etc.
As long as you have an idea of where you'd like the artwork to be placed, it is just a matter of finding the height you would like it placed above something else (chest, bench, credenza, piano, etc.). Equally important is finding a center for your placement.
Often there are many factors of how to "center" your art. You may have your couch situated against a wall with a side table to its side and the couch may not be centered. You will need to decide if you must have the art centered on the wall regardless of the couch, or use the couch as a centering tool. It may be tricky because you may have beams in your ceiling that throw the placement off, but that is once again a judgment call.
Make sure you do not hang your art too high. You and your guests will be craning your necks to see it and it will not be as enjoyable as closer to eye level is.
When you hang on wallpaper, be sure you take all the necessary steps to avoid making holes that cannot be removed once hammered.
When in doubt, create a template of the size of your artwork and place it where you think you might like to hang your picture. This will give you sense of space, centering, distance and height that will allow you to avoid holding up large heavy artwork. To hold up your template, you can use artist's masking tape, which is less sticky than standard masking tape and most likely will not remove wallpaper or paint.
For additional insight, don't forget to read More Helpful Tips for Hanging Artwork. If you prefer to have someone help in your installation, please feel free to contact us.